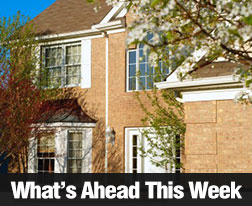 Last week's economic news included an encouraging report from the National Association of Home Builders, whose housing market index held steady with a reading of 60 in July. This was the 13th consecutive month for readings over 50, which indicate that more builders are confident about housing markets than those who are not. July's reading was noteworthy as it was the highest since November 2005 prior to the recession.
Housing Starts, Building Permits Increase
The Commerce Department provided further evidence of stronger housing markets with reports on housing starts and building permits issued in June. Housing starts rose from May's reading of 1.07 million to 1.17 million, which surpassed the expected reading of 1.11 million housing starts.
May's reading for housing starts was revised from 1.04 million to 1.07 million an annual basis.
Construction of apartments and other multifamily housing complexes attained their highest level since 1987, which supports reported trends that millennials who prefer to live in larger cities are renting rather than buying homes. Housing starts gained nearly 10 percent between May and June. Would-be home buyers are also renting due to tighter mortgage approval standards; others may be "sitting on the fence" as they wait for further indications of stronger labor markets and improvements in overall economic conditions.
Building permits issued in June supported trends in housing starts, with permits for multi-family housing units higher by 16. 10 percent and was the highest reading for multi-family building permits since 1990. Analysts said that the increase in multifamily building permits was in caused by the pending expiration of a tax credit for builders in New York State that was set to expire June 30.
Permits for single family homes rose only 0.90 percent in June, to an annual pace of 689,000 but this was still the highest reading for single family housing permits since 2008.
Mortgage Rates Rise, Jobless Claims Fall
Freddie Mac reported that average mortgage rates rose last week. The rate for a 30-year fixed rate mortgage averaged 4.09 percent and was higher by five basis points. The average rate for a 15-year mortgage was also five basis points higher at 3.25 percent. The average rate for a 5/1 adjustable rate mortgage was up by three basis points to 2.96 percent. Discount points were 0.60 percent for 15 and 30 year mortgages and 0.50 percent for 6/1 adjustable rate mortgages.
New jobless claims fell to 281,000 last week against the prior week's reading of 296,000 new claims and an expected reading of 285,000 new jobless claims. Analysts said that the current reading indicates that last week's spike in new unemployment claims was a false alarm. Seasonal anomalies and re-tooling at some auto plants were cited as causes for the prior week's high reading. New jobless claims have remained under the benchmark reading of 300,000 since February for the longest consecutive period in 15 years.
Last week's reports ended with the University of Michigan's Consumer Sentiment Index, which fell from June's reading of 96.1 to 93.3; analysts expected a reading of 95.0.
What's Ahead
Scheduled economic reports for next week include new and existing home sales, and FHFA home prices along with weekly reports on mortgage rates and new jobless claims.