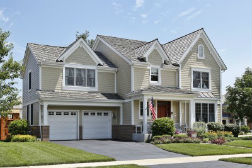 According to its post-meeting statement issued Wednesday, the Federal Open Market Committee of the Federal Reserve voted not to increase its target federal funds rate. The target federal funds rate will remain at 0.250 to 0.50 percent.
Based on review of current and anticipated financial and economic events, the Committee cited slowing job growth and momentum of inflation-based compensation as reasons supporting its decision. While the national unemployment rate recently fell to 4.70 percent, FOMC members saw room for growth in employment. Unemployment rates are calculated based on active workforce members and do not include those who are under-employed or who have left the workforce. Global influences on the Fed's monetary policy include uncertainties about China's economy and the possibility that the United Kingdom may exit the European Union.
Housing markets and household spending improved, but the Fed cited lagging business investment and dismal jobs growth as concerns that led to a unanimous decision not to raise the federal funds rate.
Analysts characterized FOMC members as being "dovish" as compared to previous meetings. Only one member expected a single rate increase this year at the April meeting, but six members expected only one rate increase at June's meeting.
In a post-statement press conference, Fed Chair Janet Yellen said that while a rate increase is possible at FOMC's July meeting, she noted that there is no post-meeting press conference scheduled, which would make it more difficult for the Fed to explain its decision. Analysts also said that a rate increase is unlikely in September in advance of national elections in November.
Inflation remains below the Fed's goal of two percent and is expected to do so for the short to medium term.
Fed Chair Cites Changing Economic Conditions, Forecasts Incremental Rate Hikes
Fed Chair Janet Yellen said during her post-meeting press conference that current economic conditions indicate that gradual rate hikes are needed to ensure ongoing economic growth. Rate hikes, when and if they occur, would increase very slowly and are expected to remain "accommodative."
Clair Yellen said that each FOMC meeting is "live," which means that meeting agendas and actions can flex according to current developments that influence monetary policy. The FOMC has repeatedly said that its decision-making is primarily based on members' constant evaluation of developments affecting domestic and global economies.