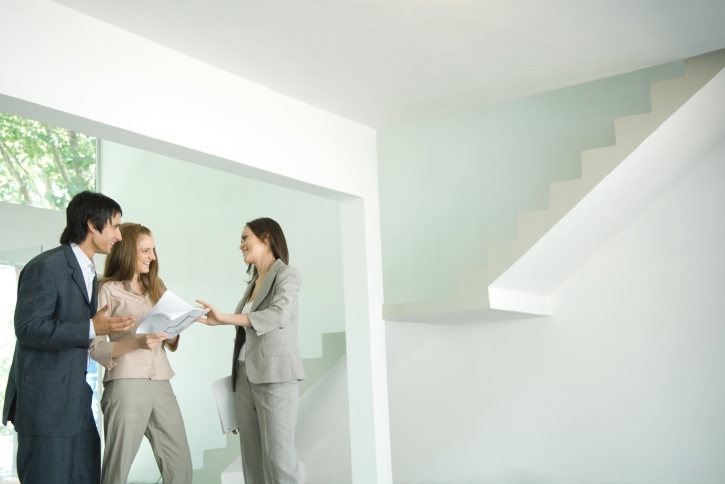 The real estate market is in a state of constant flux, and if your home has been for sale a little while you may feel vulnerable if you've recently rejected an offer. If you're starting to change your tune on what you want and you're wondering how you can re-make a deal, here are a few pointers for how to approach a new negotiation.
Did You Do a Follow-Up Call?
One of the rules for selling your home is to follow-up with all potential buyers as a matter of courtesy, whether you've accepted their offer on your home or not. If you've done this with a potential buyer you want to re-negotiate with, then you're in a good position to contact them. Whether you choose to do this directly with the buyer or through your real estate agent, make sure that you know exactly what you want to say so the second time around can be more promising for both parties.
Re-Consider the Buyer's Point of View
If you're contemplating a former offer, looking at the way the buyer sees things may help you come to more of a consensus in terms of price. While you've paid for your property, and you're aware of all that you've invested into it, a buyer may be looking simply at the going price of other properties in the area. By re-considering the market value in your area and being clear on the buyer's concerns regarding your price-point, it's possible you may be able to meet somewhere closer to the middle when it comes to a renegotiated price.
Be Prepared to Change Your Tune
You likely won't be able to successfully negotiate anything with your potential buyer unless you and your family re-consider your asking price. While re-negotiating an offer that seems unfair certainly isn't something worth stressing over, you'll want to think about what the additional money you might be making is worth and if the difference is going to make up for potentially having your house on the market for a few more weeks or months. If it's worth it to you to re-negotiate, you may just have home sale on your hands in short order
Selling a home can be a matter of significant stress, and missing out on an offer can add even more difficulty to the proverbial pile. Whether you're wondering how you can renegotiate an old offer or successfully sell your home, you may want to contact your local real estate agent for more information.