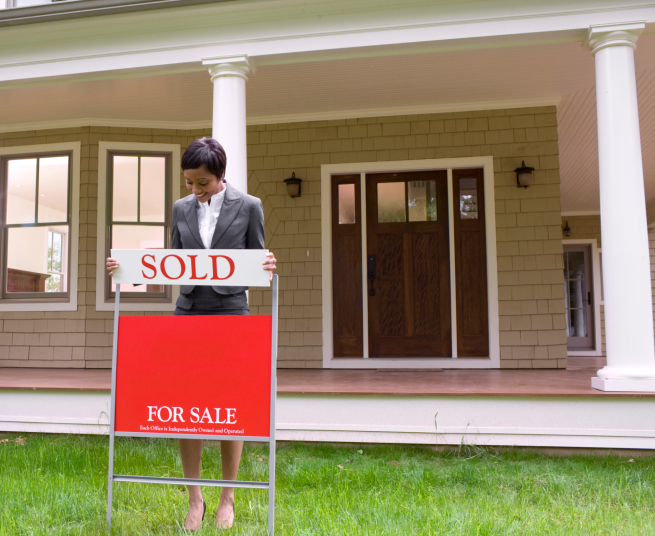 Selling a house in a slow market is like playing the world's worst waiting game. But for sellers who want to make a deal quickly, there are ways to boost your offers and close a bid in short order – even if the market isn't that hot. If you're struggling to sell your home, try these four strategies to boost buyer interest and start bringing in offers.
Choose An Agent With Strong Marketing Skills
In a slow market, your choice of real estate agent may make or break the sale. When there simply aren't that many people looking for homes, you'll need to make a strong case for why your home is the ideal choice. And that means you need a great marketing campaign.
Look for an agent that has a marketing presence and appears to keep their ear to the ground when it comes to the realestate world.
The right agent can implement a great marketing strategy to line up buyers all the way down the street.
Invest In Great Staging And Curb Appeal
In a slow market, you need to offer as much value as you can – and that means making your home look amazing. A fresh coat of paint can do wonders for your décor, while a professional staging can make your home more appealing to potential buyers. You can quickly boost your curb appeal by painting your door, installing some outdoor light fixtures, or adding pieces of outdoor art like birdbaths and sculptures.
Price Your Home Around The Median
Of course you want to get the highest price you can for your home, but keep in mind that in a slow market, there's a limit to how much you can reasonably ask for. Overpriced houses tend to sit on the market for quite a while, so talk with your real estate agent to see whether your home is overpriced. Ideally, your home should be around the median figure of what's considered fair market value.
No Immediate Interest? Cut The Price Sooner Rather Than Later
Even if you've done everything right, you may not see immediate interest in your home – and if that's the case, you'll want to address the problem sooner rather than later. The longer a house sits on the market, the less likely it is to sell, as people may start to think there's something wrong with the house. If you're starting to come up on the average sale time without any offers, talk to your agent about cutting the price.
Selling your home in a slow market isn't easy, but it is possible. With the right strategy, you can bring in the offers and find a buyer. Contact your local trusted real estate agent to learn more about selling your home.